Free Autotune VST Plugins for Windows and Mac 2000
This article features a list of the best free Autotune VST plugins available to download in 2020. You will find some gems here no matter if you are Windows or Mac user.
First Some Autotune History
The Autotune was invented by Dr. Andy Hildebrand, a research engineer in the oil industry. One of his most significant breakthroughs was developing an auto-correlation algorithm.
The algorithm uses seismic waves to create subsurface maps that oil industry giants use to find potential drill sites. The even bigger Breakthru came when he released that the auto-correlation can be used to pitch-correct music.
Dr. Hildebrand founded Antares Audio Technologies in 1996. The first song that ever used the Autotune effect was Cher's "Believe" single.
Nowadays, the Autotune effect is used every day to correct vocals in millions of songs. It can be heard in chart-topping artist's songs and demos created by indie artists.
Graillon 2 (Windows & Mac)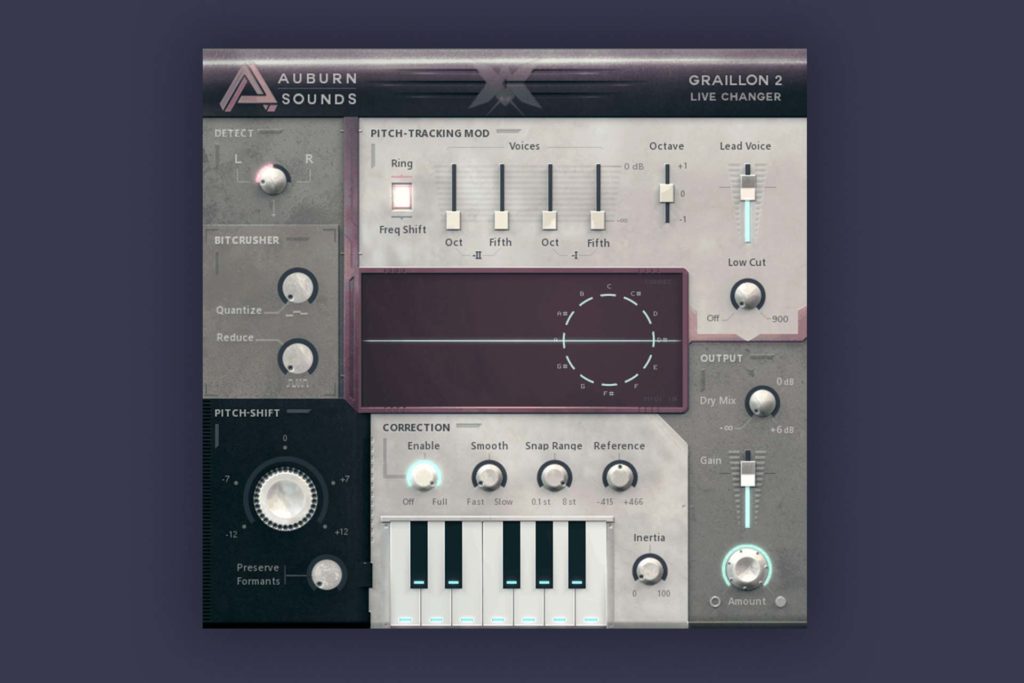 Hands down the best free autotune VST on the market in 2020. Graillon 2 by Auburn Sounds is not only an Autotune but also a Pitch Shifter effect.
Download Graillon 2 Autotune Free
MAutoPitch (Windows & Mac)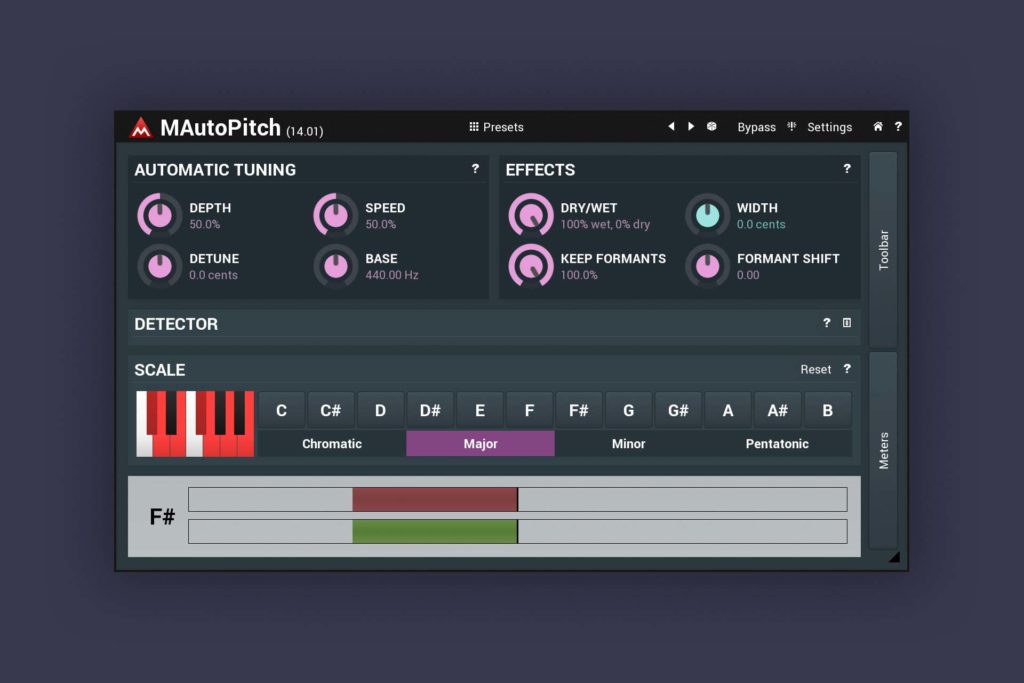 MAutoPitch by Melda Production is a simple but great sounding free autotune VST plugin. Just like Graillon 2, MAutoPitch features not only autotuning but also formant shift, plus as an addition stereo-expansion effect.
GSnap (Windows)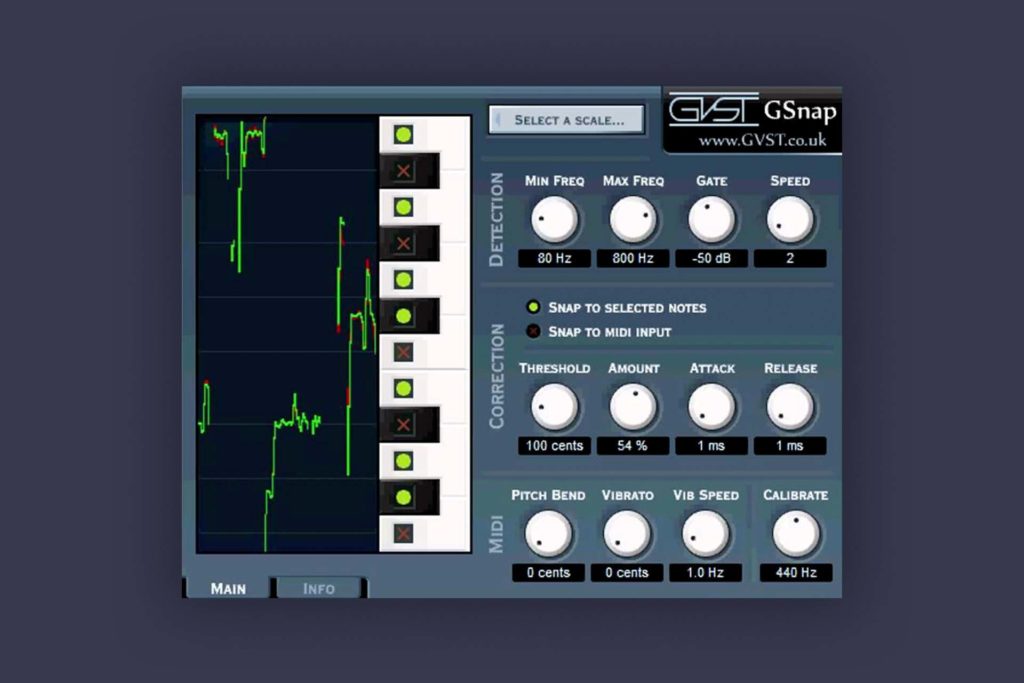 GSnap by Graham Yeadon is a Windows-only free vst plugin featuring a visual pitch correction interface. It also features a vibrato effect and a MIDI control mode, which allows you to control vocal correction with your favorite MIDI controller or DAW.
Download GSnap Autotune Free
Karovee (Windows)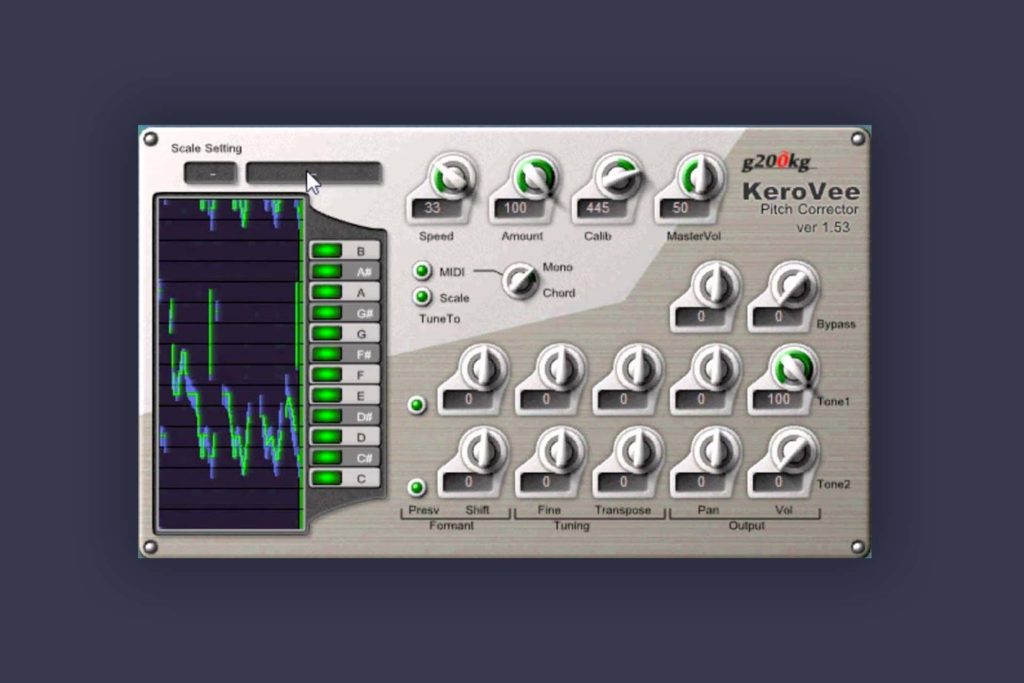 Karovee by g200kg is an free autotune VST plugin featuring visual pitch correction.
Free Autotune honorable mentions
Autotalent by Oil Larkin (Windows) – real-time pitch correction autotune plugin. Download
X42 Auto Tune by X42 Plugin (Windows)s – an autotune based on Fons Adriaensen's zita at1. Download
AAS Autotune by Arguru (Windows) – simple but useful autotune vst. Download